Holiday with childern in Zeeland;
10x the best outings and activities
Zeeland is a popular holiday destination for families with (young) children. Especially the tranquility, space and the many beaches ensure that families flock to the coastal towns in large numbers during the summer. But also in other school holidays and during the holidays Zeeland can be found. Have you also booked your holiday with children in Zeeland at Ruiterplaat Vakanties? We have the best trips and activities in Zeeland listed for you, so your children won't get bored!
1. Deltapark Neetje Jans
Neeltje Jans used to be an information centre about the Oosterschelde, where visitors could ask questions about the nature reserve. Nowadays Neeltje Jans has grown into a park where you can enjoy a whole day with the whole family. Here, children learn in a playful way about the operation of the delta works, marine animals and the underwater world in the Oosterschelde estuary. But there are also shows, a water playground, various exhibitions, a film about the 1953 flood disaster and a wind turbine that mimics a powerful hurricane.  For more information, visit https://www.neeltjejans.nl/ .
2. Walking with donkeys from Het Ezelhuis
At the care farm and mini-camping Catharina Mariahof, on the outskirts of Kamperland, you will find Het Ezelhuis. Here you can take care of your donkeys, feed, walk and picnic with them. A great activity for young and old, because donkeys are very quiet, sweet animals. Several times a week there are organised walks, for which you can sign up. Take a look at the website and Facebook page for more information!
3. Swimming in the subtropical swimming paradise
Zeeland has the most hours of sunshine in the Netherlands, but even then it can happen that it is not a day of beach weather during your holiday in Zeeland. Then swimming in the subtropical swimming paradise is a good alternative. The swimming pool of Roompot Beach Resort is located in Kamperland and is open daily. The swimming pool has several pools and a slide. Drive a little further, but certainly worth the effort is pool het Omnium. Here too, there are various swimming pools, a whirlpool, two slides and a lazy river. From the lazy river you can let yourself be carried away under the tropical forest and you can even see tropical fish swimming. Look for more opening hours and entrance tickets on the website. 
4. Play farms for the youngest children
Are you going on holiday in Zeeland with young children? Then be sure to visit one of the play farms in Zeeland. In Kamperland you will find the Five Star Farm with a large indoor playground in the barn. Also outside on the yard there are various play equipment and farm animals for the children. Speelboerderij Klok'uus is a little further away, but definitely worth a visit. Here you will find the largest & nicest indoor playground in Zeeland, but also an adventurous outdoor playground, water attractions in the summer and a delicious restaurant. 
5. Playgroud De DAM
The beach is a wonderful place to spend your free time all year round. From hours of sunbathing and swimming in the sea in summer to long beach walks and kite flying in winter. The beach is a wonderful place for young and old. After a long day on the beach, you can settle down on the terrace of beach restaurant De DAM in Vrouwenpolder. Aren't your children tired yet? Then let them play in Zeeland's largest beach playground. The playground is owned by De DAM and while enjoying a cup of coffee you can supervise the children playing. That way mum and dad can relax for a while with just the two of them.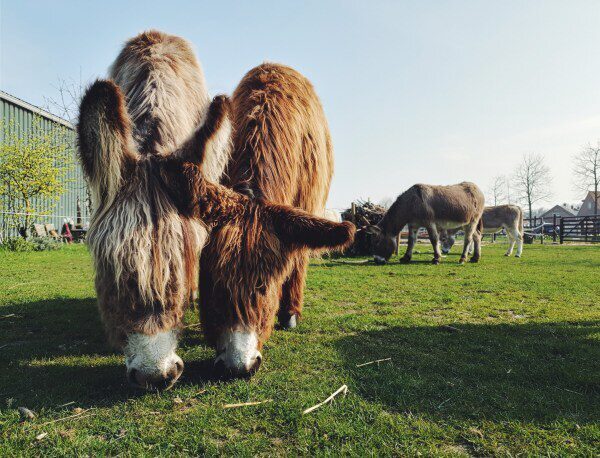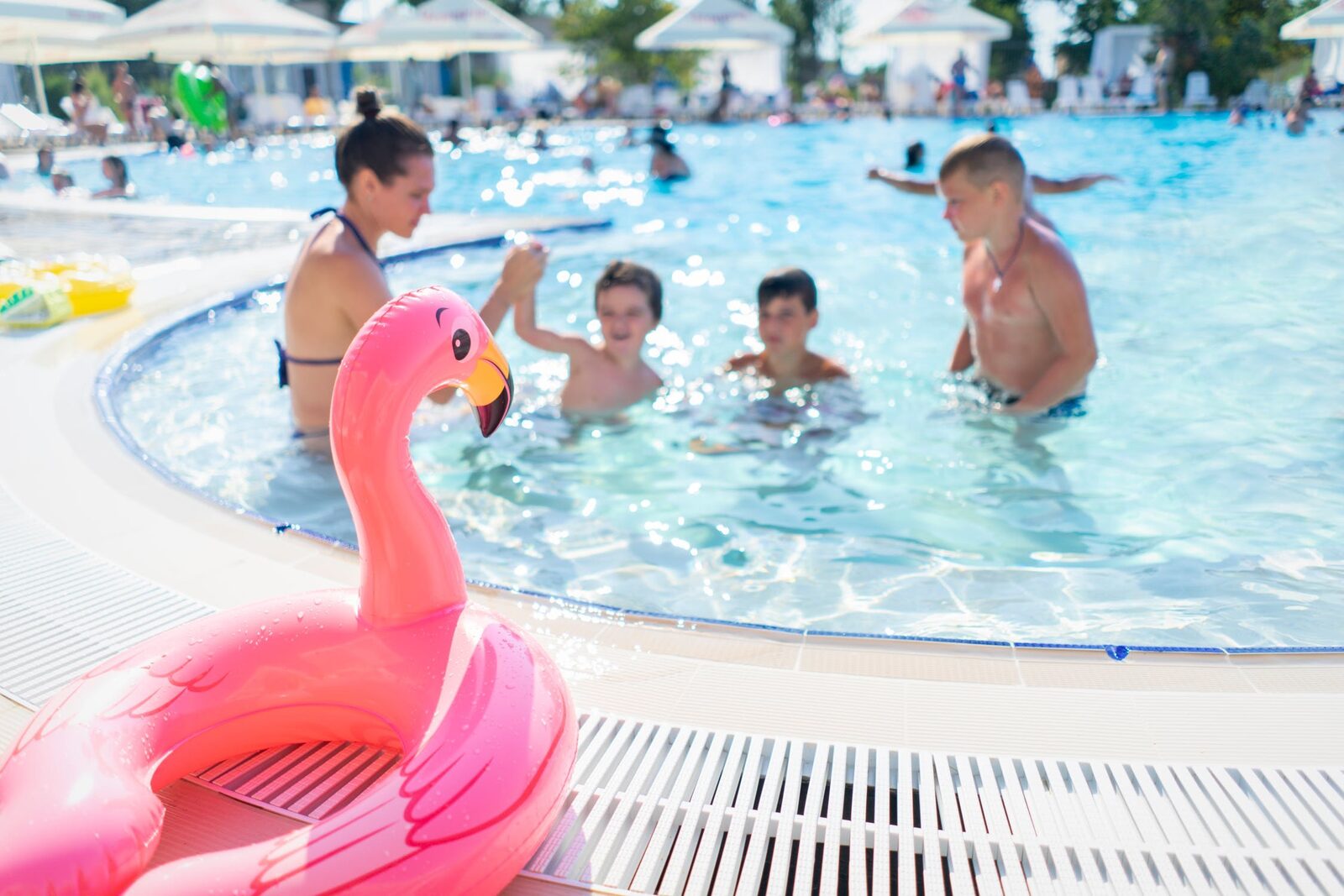 6. Schotsman Water ski centre
Are you going on holiday to Zeeland with older children and are they real water rats? Then be sure to pay a visit to the Schotsman Watersport water ski track. You will find this rink in the Veerse Meer, within walking distance of your holiday home at Ruiterplaat Vakanties. For a fee, your children can go waterskiing and wakeboarding here. There is also an aqua park where children can romp in the water for one or two hours. In the meantime, you can relax on one of the sunbathing lawns along the banks of Veerse Meer. 
7. Berkenhof's Tropical Zoo
A visit to Berkenhof's Tropical Zoo in Kwadendamme is an attraction for the whole family. Here you will find more than 50 different tropical animal species, a fossil mine, a kid's jungle and outdoor play forest and a Dino Expo. In the Berkenhof Nature School children can develop into real naturalists. A number of times a day our animal caretakers give explanations about an animal here, such as a snake, spider or lizard. With a bit of luck, they can even hold the animals!  There is also a restaurant where you can go for a snack and a drink. 
8. Play farm De Jonge Johannes 
At Pancake and Play Farm Molen De Jonge Johannes there is plenty of fun for all ages. There is a large playground, a corn maze (in season) and a miniature golf. For the youngest children there is a children's play corner. In the restaurant and on the terrace you can enjoy fresh Zeeland pancakes and a panoramic view of the Zeeland landscape.
9.  De Hollandsche Hoeve
Approximately 30 minutes drive from your holiday home at Ruiterplaat Vakanties, you will find the recreation area Hollandsche Hoeve on the outskirts of Goes. The area has a miniature golf course, indoor playground, outdoor playground, water playground, craft centre and a beautiful botanical garden. There are various walking routes and various lawns, football fields and sports fields. The old standard apple trees can be found in the sheep meadow. There is also a beautifully maintained petting zoo managed by the Municipality of Goes, various animals can be seen and stroked here. 
10. Banjaardstrand and nature reserve De Schotsman
Just a few minutes walk from your holiday home of Ruiterplaat Vakanties, you have your feet in the sand of North Sea beach De Banjaard. On the cleanest and widest beach in Zeeland you can enjoy a wonderful day on the Zeeland coast all year round. Take a bucket and a scoop with you and play along the waterfront for hours or a game of beach volleyball. And after that, an ice cream or a bag of fries at the beach club. That's how holidays are supposed to be! No beach for a day? Walk with the children through the adjacent nature reserve De Schotsman and let yourself be enchanted by the beauty of nature in Zeeland. 
Check out our child-friendly holiday homes here