What could be better than a holiday with your dog right on the coast of Zeeland. Long walks with your four-legged friend along the wide, and dog-friendly beaches of Zeeland in the Netherlands. Ruiterplaat Vakanties offers various pet-friendly holiday homes right by the beach, where your dog is more than welcome! We offer beach houses with a fully fenced garden at the bottom of the dunes of the Banjaard beach. These holiday homes are ideal for a holiday at the beach with your dog. Enjoy peace, space and nature together with your four-legged friend. On arrival, your dog will receive a small gift.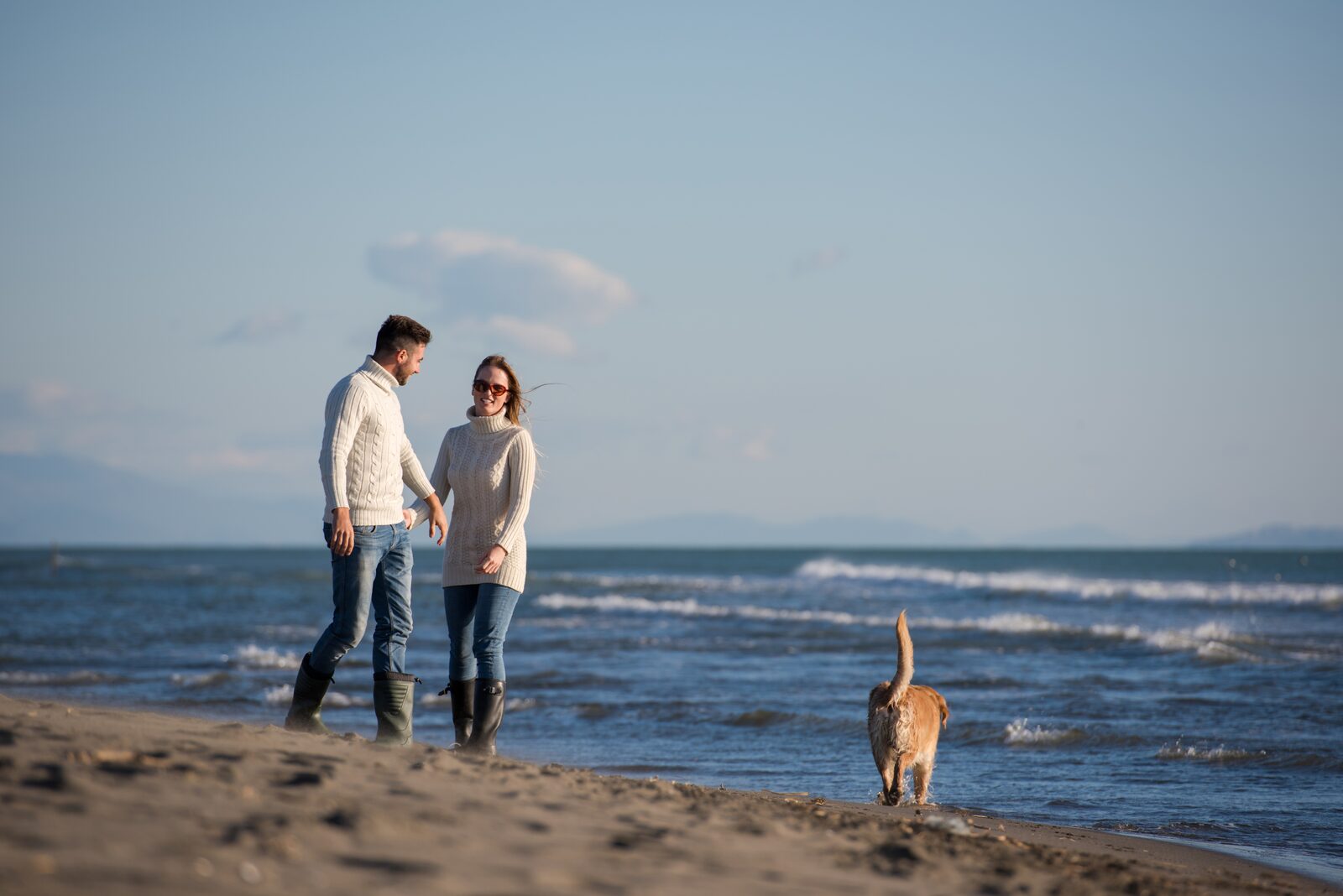 ADVANTAGES OF RENTING A BEACH HOUSE WITH DOG AT RUITERPLAAT VAKANTIES
On holiday with your dog in Zeeland?
Here are some advantages if you rent a beach house from Ruiterplaat Vakanties:
Your dog is welcome in many of our holiday homes directly by the beach.
Many of our holiday homes have an enclosed garden.
From your beach house, you are on the beach in a few minutes.
Zeeland has wide and clean beaches, where your dog is welcome.
From October to May, your dog is allowed to walk freely on the beach without being leashed.
Upon arrival, we will give you tips for nice walks with your dog.
Several holiday homes allow 2 pets. Ask our staff about the possibilities!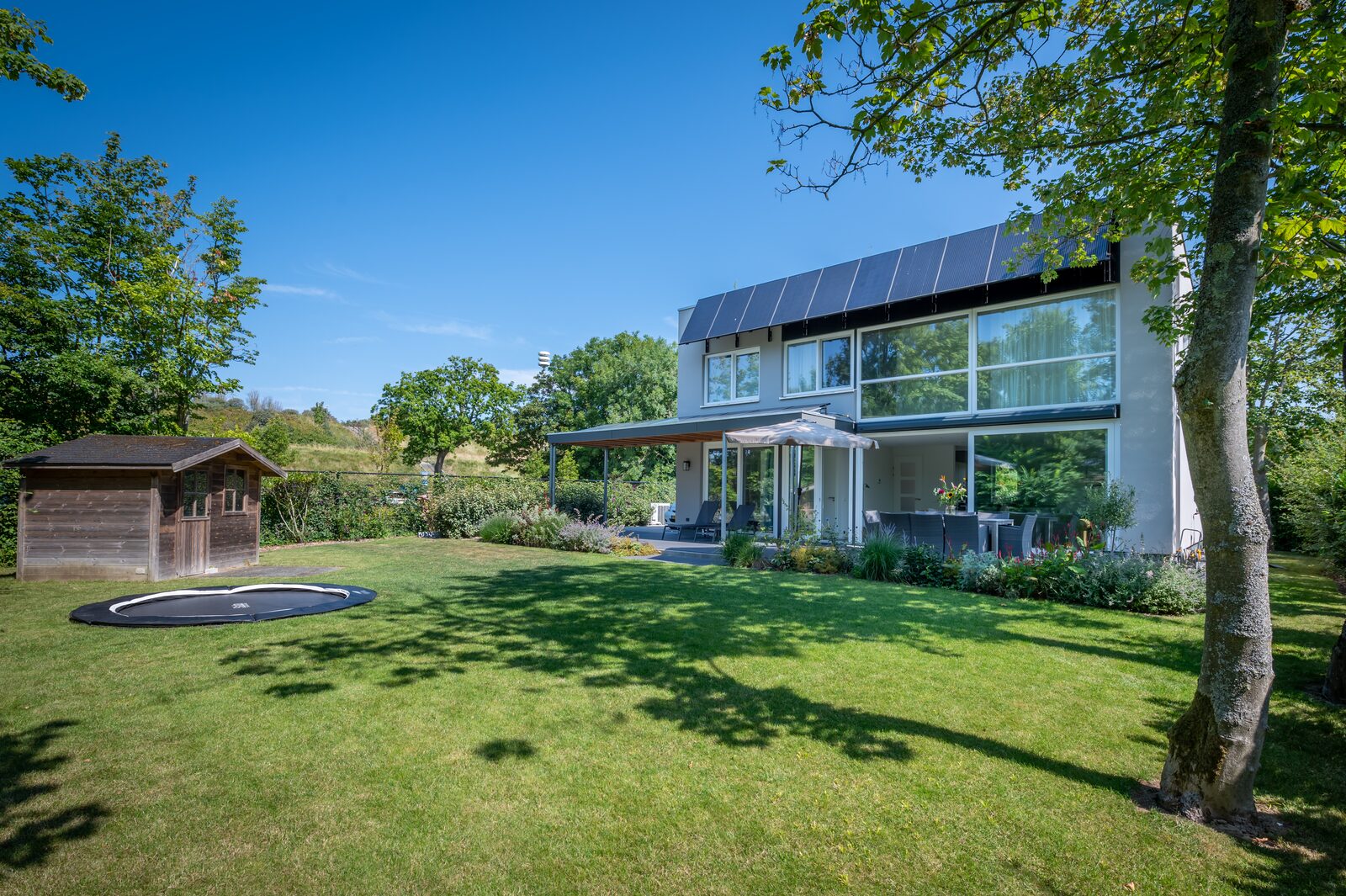 Top 3 beautiful walks with your dog
The almost 150 km long network of footpaths offers plenty of opportunities for a nice walk with your dog. Discover the secrets of this island: the mud flats and marshes, lush fields and wide views over the polder and the water.
With the junction network, you can determine your own route and distance. Here are our favourites:
Walking route Schotsman yellow - 3 km
Walking route Goudplaat - 4 km
Nationaalpark Oosterschelde - Keihoogte 7 km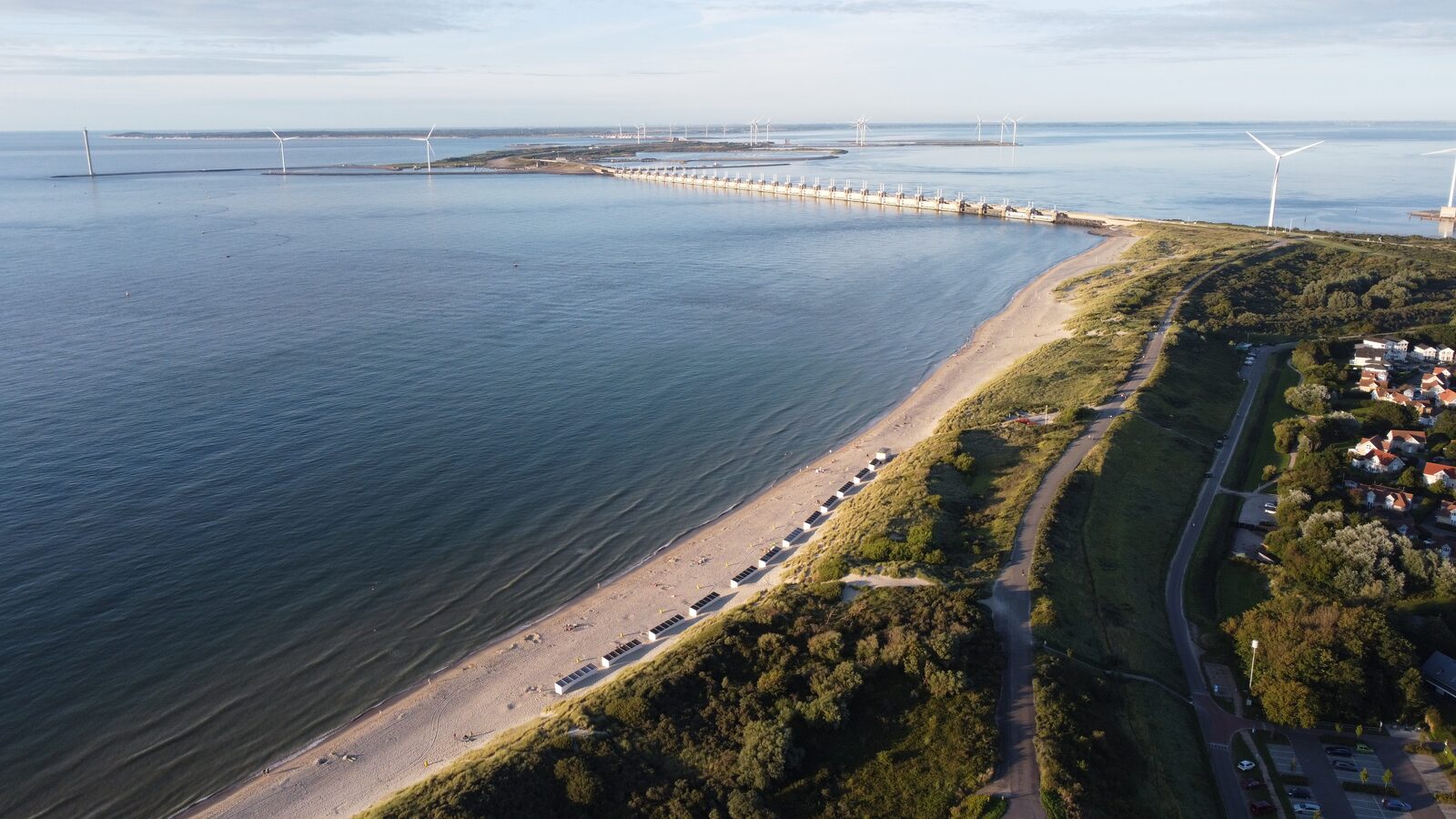 Dogs are welcome on most beaches and may run free in the winter months. In the summer months, dogs must be kept on a leash during the day. 
Banjaard beach
Your dog is welcome at the Banjaard Beach. From October to May your dog can run free here. In the high season from 1 May to 1 October your dog must be leashed between 10:00 and 19:00. Outside these times in the morning or evening, your dog can still run free. Many of our holiday homes are within walking distance of this wide and cleanest beach in the Netherlands.
Beach Vrouwenpolder
Dogs are allowed all year round on the beach at the Veerse Dam. Your dog can run around on one of the widest beaches in the Netherlands.
Beach Neeltje Jans
Dogs are allowed on the beach at Neeltje Jans. However, during the bathing season (1 May to 1 October), they must be kept on a leash between 10.00 and 19.00 hours. Enjoy the beautiful view here.
Veerse Meer
It's not a beach, but the area around the Veerse Meer is definitely worth a walk with your dog. The nature areas around the Veerse Meer have been designated as dog walking areas from 15 March 2021. Here, your dog is allowed to run free all year round - under proper supervision and on the paths, of course. However, here too, dogs must not disturb wildlife or bother other visitors. These rules make it possible for all visitors to enjoy their free time while respecting nature. In other parts of the area, dogs are welcome on a leash. 
Dog walking areas are located in parts of: De Piet, De Schelphoek.   
Oosterschelde
The Oosterschelde is the largest and wettest national park in the Netherlands. A world of tides, wind and especially water, lots of water. Take a lovely walk with your dog through the Verdronken Land van Zuid-Beveland, an impressive area in Oosterschelde National Park. Walk across mudflats and salt marshes and past extraordinary plants.