Residence Marina Kamperland | Luxury Harbour Lofts
At a fantastic location right on Kamperland's marina, Residence Marina Kamperland has been realised; a modern apartment complex with luxury recreational apartments with a great view over the beautiful marina on the Veer Lake. The combination of the location on the harbor, the Veer Lake and the North Sea beach makes Residence Marina Kamperland unique.
We would be delighted to welcome you to these brand new loft apartments. The apartments are available for 4, 6 or 8 persons, modern and tastefully decorated with quality materials and equipped with ample space and comfort. Each apartment has a private terrace, depending on the location, overlooking the marina of Kamperland. Make your choice from our range of apartments and enjoy a wonderful luxury vacation in Zeeland!
Book your luxury loft appartment at the bustling harbour of Kamperland here
Luxury loft appartments on the Veerse Meer
For a luxury holiday in a loft appartment on the Veerse Meer, Ruiterplaat Vakanties is the place to be. The brand new holiday appartments are in a unique location on Kamperland's bustling harbour. A luxury design appartment with stunning views over the marina or the polder. The holiday appartments are fully equipped. There is also one parking space reserved for your apartement. On the car park of Résidence Marina and on the general car park of the marina there are also charging stations for your electric car. You can use these with a charging card. In short, everything has been thought of! So you can enjoy a carefree holiday in Zeeland in a luxury harbour loft.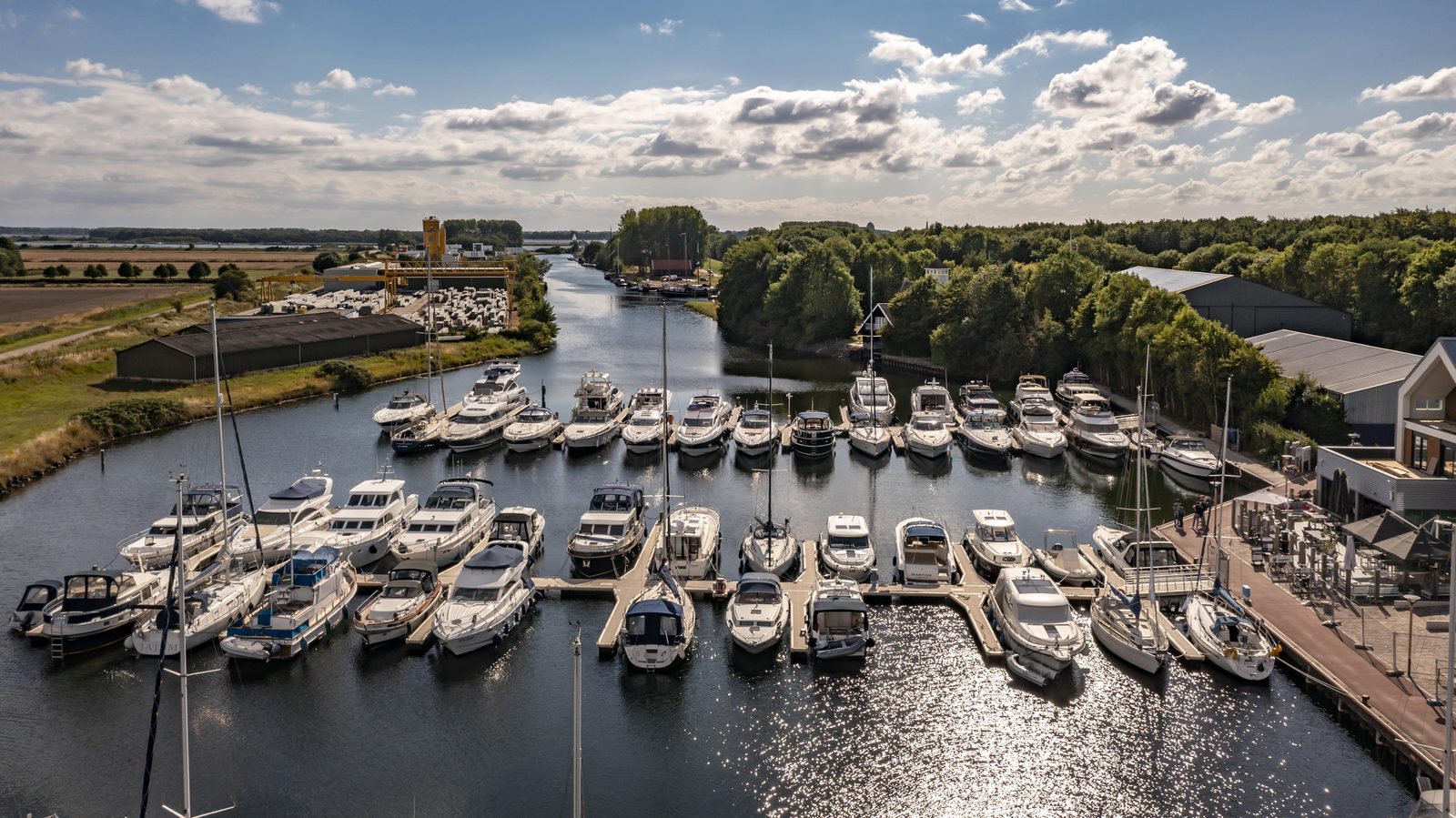 Experience the freedom of Lake Veere
2030 hectares of nature
In the heart of Zeeland lies Lake Veere. Once a turbulent estuary, now a water sports paradise for surfers, canoeists, sailors, water skiers, divers and fishermen. Nice places like Kortgene, Kamperland and Veere are located on the lake and are definitely worth a visit. In the Veerse Meer are numerous uninhabited islands waiting to be discovered. Mooring at these special places is highly recommended. The shallow shores make the Veerse Meer ideal for families with children.
The harbor of Kamperland
A lively location
In Kamperland, a dynamic small village situated directly on the Veerse Meer opposite the picturesque town of Veere, the old agricultural harbor has been converted into a modern, well-secured and fully-equipped marina with 160 berths. The harbor has an insulated and heated winter storage and a 40 ton boat elevator. The marina is located in the heart of the village, within walking distance of the many stores, restaurants and boutiques and 2 large supermarkets.