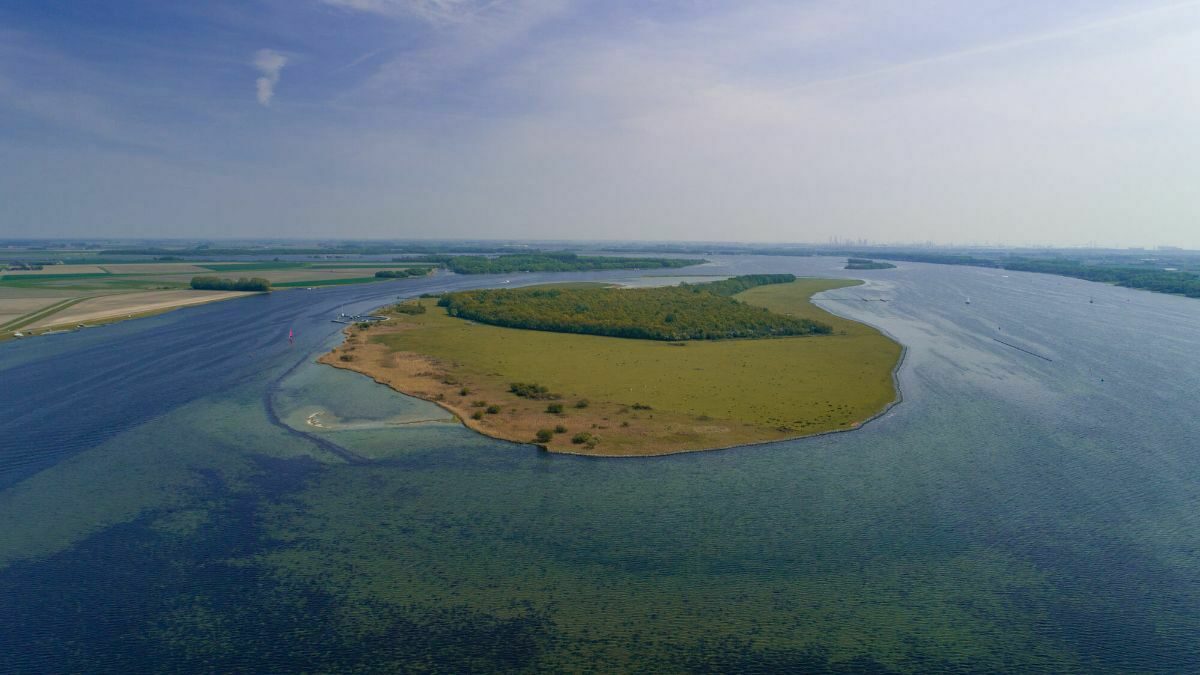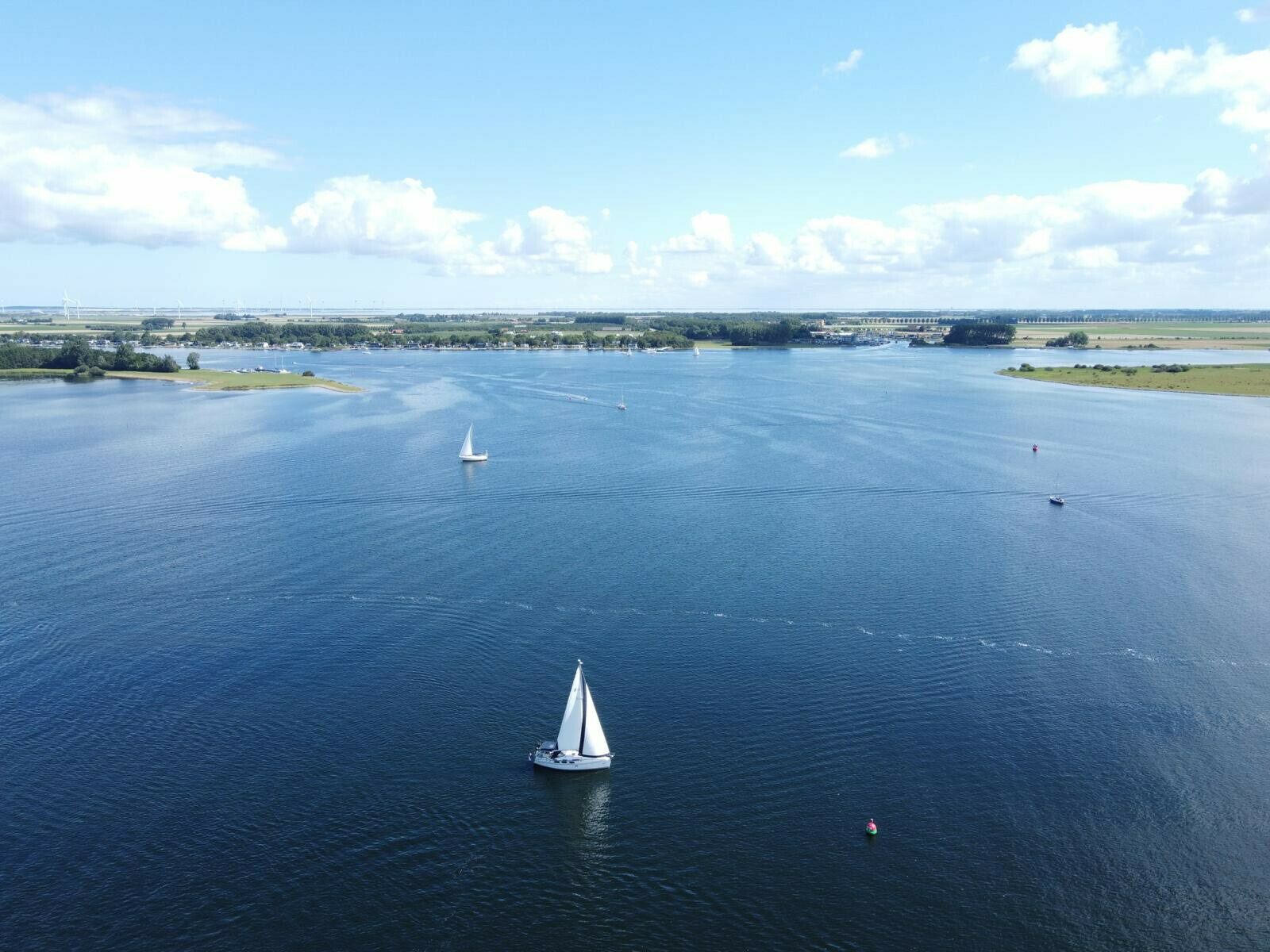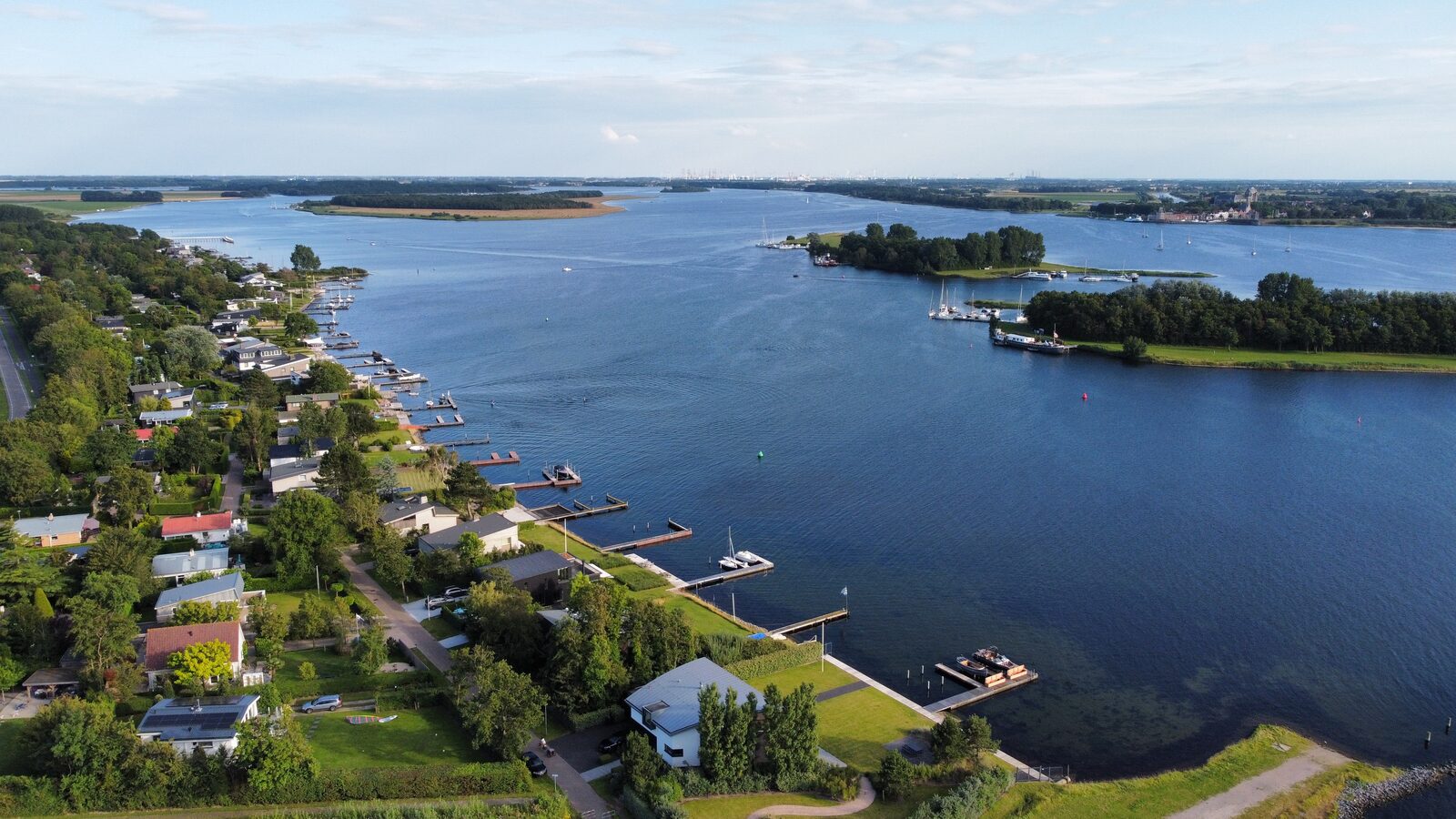 Dining at the Veerse Meer
Afterglow of a day on the water or on the banks of the Veerse Meer. Dining with a view over the Veerse Meer is the perfect way to end the day. Our favourites are:
Restaurant Beau4
After an active day at Schotsman Watersports Centre, you can enjoy a tasty lunch or dinner here | www.restaurant-beau4.nl 
Gasterij Rubens
If you are staying in one of the appartments of the Veerse Muze, then this restaurant is close by | www.gasterijrubens.nl 
Fine Veere
The perfect location for a delicious dinner after a visit to the picturesque town of Veere | www.fineveere.nl
Spending the night on the Veerse Meer
Looking for a special place to stay on the Veerse Meer? That is possible too. Ruiterplaat Vakanties offers unique water lodges located in the bustling harbour of Kamperland. Dive into the Veerse Meer or enjoy breakfast in the sunshine. Then experience the Veerse Meer from the water, or take a cycling or walking tour along the banks.
Book here your unique stay in a waterlodge