Do you want to spend the holidays in a luxury home on the coast in Zeeland this year? Then take your chance! Book one of our holiday homes in Zeeland and enjoy the holidays in Zeeland with friends and family. A perfect start of the new year!
ATMOSPHERIC ACCOMMODATION
Want to enjoy a peaceful New Year's Eve? End 2023 in an atmospheric stay in the middle of nature at De Groote Duynen. Pets are welcome in many of the villas at park De Groote Duynen. You can walk to the wide North Sea beach and the adjacent nature reserve de Schotsman in just a few minutes. Here you can go for lovely walks with your dog and enjoy the winter landscape of Zeeland.
WELLNESS WEEKEND NEW YEAR'S EVE
Fully charged into the new year? In the luxurious BLUE Wellnessresort Zeeland opposite park De Groote Duynen, you can let yourself be pampered. In this new, luxurious spa, you will find numerous saunas, steam rooms and swimming pools. Complete your stay with a spa visit and return home revitalised. We will be happy to inform you about the possibilities.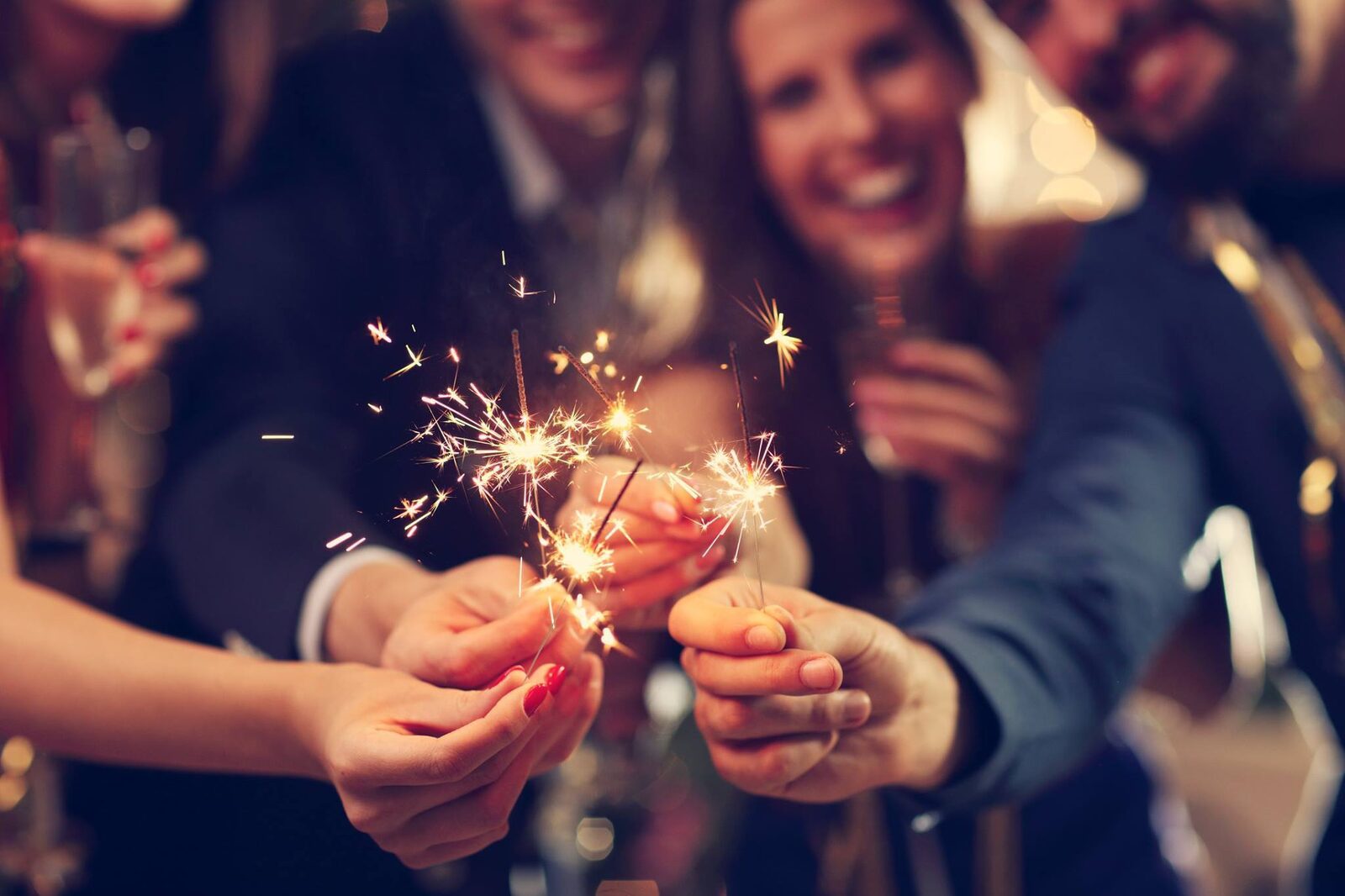 A holiday house during New Year's Eve in the Netherlands
Reward yourself and your family with a happy end of the year in the Netherlands. After a fun New Year's Eve with fireworks, parties and oliebollen you can sleep in a cozy cottage by the sea. On New Year's Day you can immediately have a refreshing New Year's dive. Still interested in a quiet New Year's Eve and New Year's Day? Of course that is possible. Start the new year in a relaxed way. Book one of the fully equipped holiday homes in Zeeland on the Veerse Meer and relax or go cycling.
Are you looking for an affordable New Year's Eve holiday in Zeeland? A holiday in Zeeland does not have to be expensive. We offer various cottages with extra competitive prices. All holiday homes are within walking distance of the North Sea beach and the Veerse Meer. Would you rather relax during New Year's Eve in Zeeland? Then what could be nicer than a holiday home with a sauna? After a walk on the beach or a sailing trip on the Veerse Meer, you can immediately relax in your own sauna. Or enjoy the ultimate wellness experience during your New Year's Eve holiday in Zeeland at Blue Wellnessresort Zeeland.
December in Zeeland
Zeeland has a lot to offer. At the end of the year you can relax and enjoy the fresh air of the coast. The different villages and towns are decorated with beautiful lights and mood lighting at this time of the year. Zeeland is not only very cozy during the Christmas period, but also on New Year's Eve a lot of people drive to Zeeland, especially before the end of the year. You can easily combine your annual holiday with the Christmas period. There are plenty of activities during pleasant December days. For example, you can go to the various Christmas and Advent markets that take place at various locations in Zeeland.
You can enjoy nature even in the cold December days. Nature can surprise you especially on the coast of Zeeland. If it has not snowed too much, it is still possible to drive along the beautiful routes. Relaxing outside on a terrace is unfortunately too cold, but there are many other options. For example, you can visit many nice restaurants and be pampered with culinary delights. In any case, you can optimally relax on one of the cottages in Zeeland on New Year's Eve and let your mind wander.
New Year's dive in Zeeland
Do you want to experience one of the most beautiful Dutch traditions? On the 1st of January you can take a refreshing dip in the North Sea. There is a New Year's dive almost everywhere on the Zeeland coast of New Zealand. Put on your best bathing suit or bikini and jump into the cold water! A very nice start to the new year! Did you drink too much the night before and do you not feel well? This feeling has definitely disappeared after the New Year's dive!